The Hudson Jam was Awesome! Tons of people showed up including a good size crew from the North Shore. Kevin, Dave and I got there early and met Rob from DVS, Mike and some of the guys from One Luv Boardshop and all the Worcester EB guys. I spent all day filming leaving me with one hell of a sunburn. Here are a few pictures to hold you over until I get to edit the footage. Thanks to everyone that came out and a BIG THANKS to DVS, Clayface, One Luv and mother nature for a perfect day.
DVS hooked it up!
Dave Front Board
Clayface also hooked it up and Matt Lane won a board.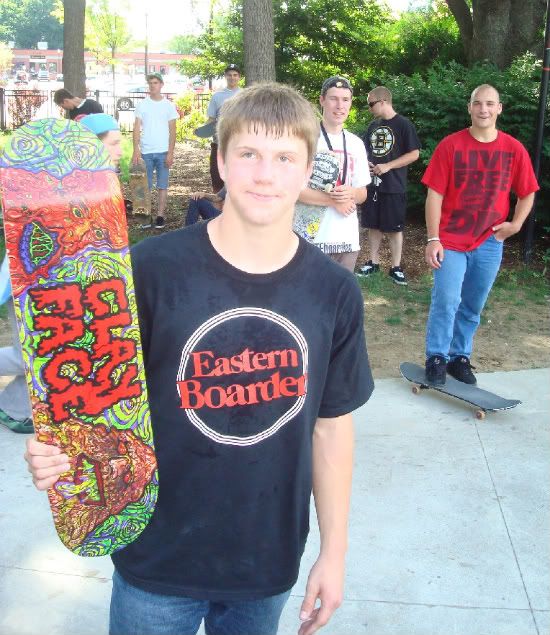 Charlie Wilkins showed up and Jeff liked what he saw.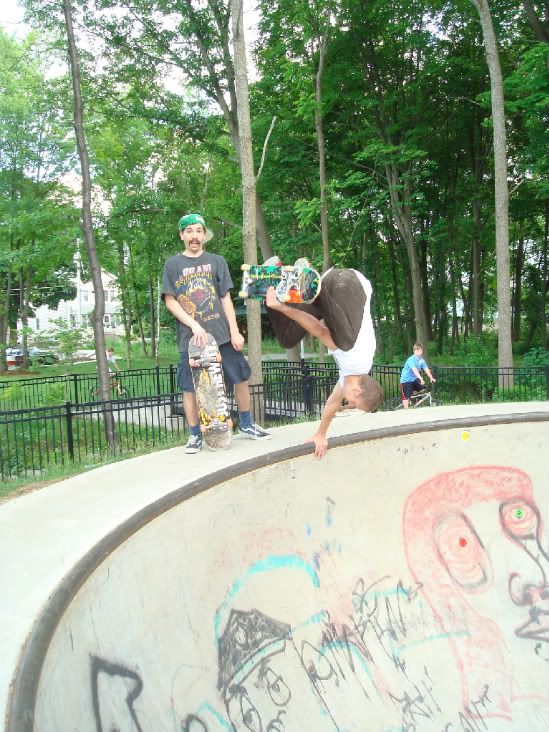 Video coming soon!