Here's a clip of Zak Early that I found at
inthegnar.com
labeled as "kidsrealgood".
Zak Early TREE BIKES REMIX from Johnny Herrick on Vimeo.
Zak's dad told us about this picture of Brian Hunt on the
DK Bikes site
. Brian was on tour with DK at the time and on a ferry from Denmark to Germany. Judging from his shirt Brian might be a little home sick, from the rest of the photo it looks
He's the king of the world
.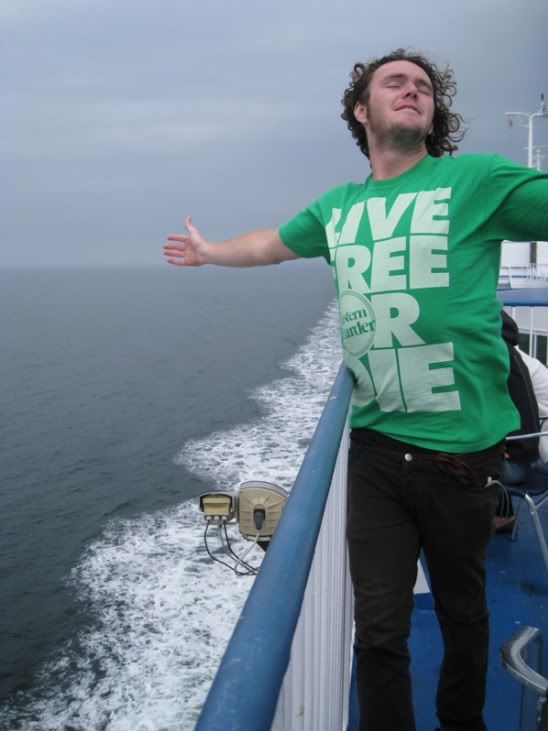 Here's a clip I think I posted before of Brian and Zak riding in Tulsa.